The password of the university's student and staff user accout as well as of a temporary UFO user account must be changed at least once a year. You get the reminder to your e-mail if you have not changed your password during the year.
Change the password in the university's service: https://account.oulu.fi/passwd.
Working password
The requirements for passwords set by systems and services in use at the university differ somewhat. When you set a new password, it is subject to general, so-called good password checks. However, in practice, when you log in to some services, even a good password is not valid if it contains certain characters.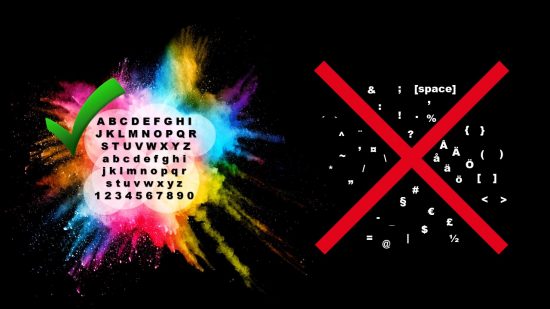 To avoid problems, check out these rules for a working password:
USE ONLY LETTERS AND NUMBERS, BUT NO LETTERS Å, Ä, Ö!
DO NOT USE PUNCTUATION MARKS, SPACE OR SPECIAL CHARACTERS! 
NO OWN NAME OR USER ID IN YOUR PASSWORD!
The length is 12 – 32 characters:

at least one letter lowercase (abc…), but no Scandinavian characters (åäö)
at least one letter UPPERCASE (ABC…), but no Scandinavian characters (ÅÄÖ)
at least one number (123456…)
the new password must differ on at least five characters from the previous one and furthermore, there must be at least one character in it which was not found in the previous password.

Avoid passwords based on repetition, dictionary words, letter or number sequences, usernames, or biographical information like names or dates.
It is not the same as the user account or the name of the used device or formed of these backwards.
It cannot be easily connected to the user, any being information, for example a name, identity number, the registration number of the car, year of birth etc.
It resembles neither the word of any language nor the combination of two words.
It is not first name or surname, nickname, name of composer or movie star or any modification which can be easily guessed.
Do not use the same password in other connections!
Strong passwords:
The passwords below are examples that follow guidelines for a strong password. Since these passwords have been publicly published, they should never be used verbatim.
4paa52Rteai3 — mixed uppercase, lowercase, and numbers.
Tp4tci2s4U2g — built from a phrase that a user can memorize: "The password for (4) this computer is too (2) strong for you to (4U2) guess" — mixes types of character as well.
mdbi14May16amc5Dec17 – is based on the sentence which is significant and easy to remember to the user: "My dog's birthday is 14 May 2016 and my cat's 5 December 2017".
"3Smallguitaringrkittens" is also a strong password.

A password sentence can be even easier to type and remember than the earlier examples.
Randomly selected words with no real connection to each other can be easy to remember by using a mneumonic or a mental image.
Please don't use words that are easily connected to you as a person though (address, city or pet's name).
Weak passwords:
Examples of weak passwords: 123456Qwerty, pssw0rd0fMine, John98SchoolStreet6
This article was published in categories
English version available
,
All instructions
,
for the University of Oulu staff
,
for the University of Oulu students
,
accessible content
,
UniOulu
and tags
password
,
good password
,
good passwords
,
user names and passwords
,
password change
,
e-mail password
,
changing passwords
,
toimiva salasana
,
working password
. Add the
permalink
to your favourites.