If you want to publish your Youtube-video so that only people who have logged in to Google with their Oamk account (staff and students) can see it, do the following:
1) Log in using the HAKA login
2) Choose Application and Youtube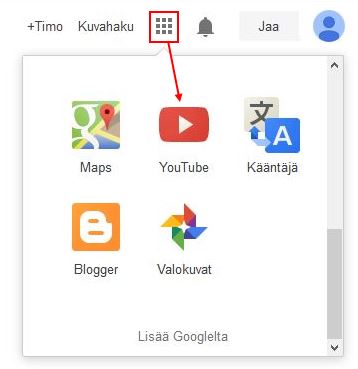 3) Click the Upload button on the top of the homepage

4) Choose a video file. Click the "Select files to upload" button to open a file browser. Find the file or files that you want to add. You can also drag and drop videos into the square in the web browser window. In the "Privacy Settings" drop-down menu, select Private.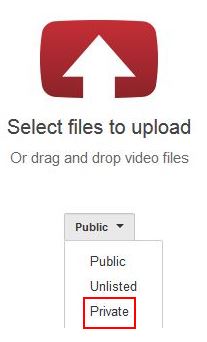 5) Click "Share to" box and choose Oulu University of Applied..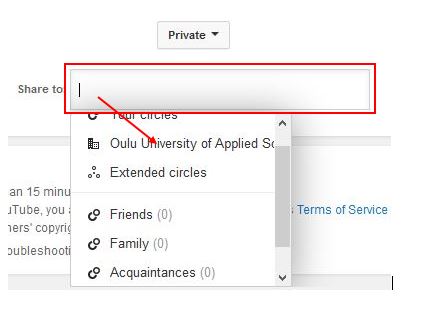 6) Now your video is private and only people at Oamk (staff and students) can see it.